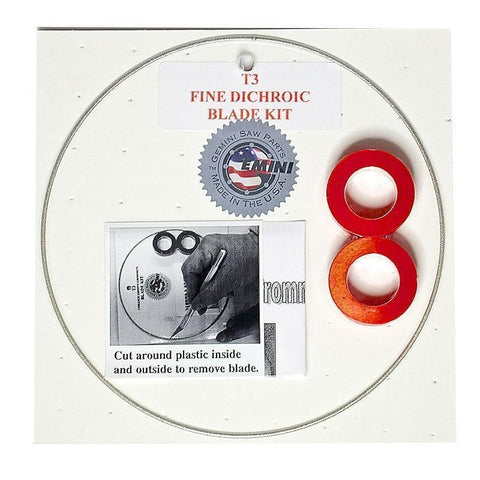 Dichroic Blade for Taurus 3 Ring Saw
Blade is for use with Gemini Taurus 3 saw.
- Slim design with an added fine diamond grit,
- Used for cutting dichroic glass without chipping,
- Works well with iridescent coated & mirrored glass,
- Leaves smooth clean edge meaning lower temperatures & faster firing times,

Grit: Very fine grit.
Material Thickness Capacity: 1/8"-3/16"
What to Avoid: Do not use for ceramic tile, 1/4" fused glass pieces, or thick material in general.
Average Blade Life: 40 - 60 hours.
---