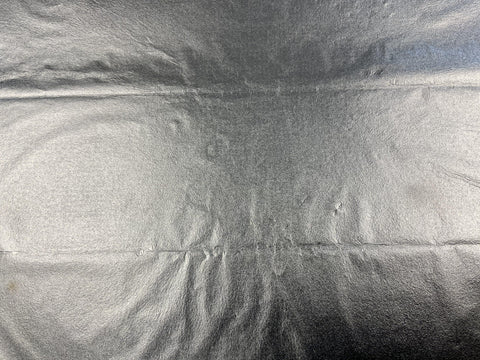 Silver Foil
Silver foil has so many amazing uses in fused glass. Elegant design features can cause beautiful reactions with certain glasses, (especially French Vanilla), and can change to gold or bronze with Bullseye's wonderful alchemy reactive clears. Try it, test it, and make unique fused glass art!

This is the thickest, best silver foil available! The same you can find at Bullseye Glass!
98% silver, 3.5 microns thick!
9.5" X 9.5"
---