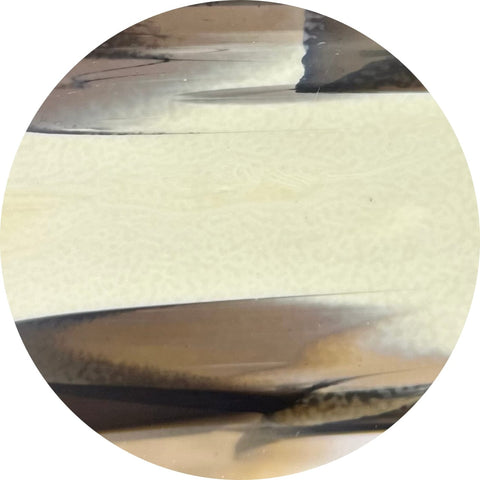 Streaky Glass Circles - Dense White and French Vanilla (30713A)
A TGU EXCLUSIVE!
You will not find this glass anywhere else but at The Underground! We know you love it, so we had it made just for you!
This glass was originally hand cast at Bullseye Glass during our Explore Excursion. Reactions are intensified after firing.
No more circle cutting frustration, no more waste and you will save money! Choose from our most popular colors in 4", 6", 8", 10" or 12" diameter. It's the perfect base for bowls and plates.
Please call if you would like circles cut in other colors. Price will vary.
---